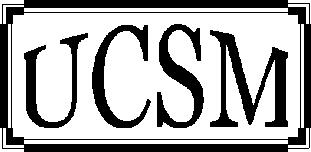 Utility Customer Service Management Ltd.
LINKS
Home Page
New Supplies
Generation
Diversions or movement of equipment
Scheme Reviews
Stories
Testimonials
History
FAQ
Links
Customer Service Awards

E-mail us

Phone
0333 320 8072
Follow us on Twitter
@UCSMLtd

---


You are now at the
Testimonials page


"Mark your initiative & willingness to help your clients solve problems is worth appreciating. You have an intimate knowledge of your work and we can trust and rely on your advice without an iota of doubt. It has been an absolute pleasure working with a professional like yourself."
Mera Real Estate.


"I must say that as our first project together having you on board has been a fantastic smooth experience."
SES Investments Ltd.


"In my opinion, Mark is worth every single penny! Services are a nightmare & often complicated, so to have someone who knows the industry inside & out is invaluable. We will continue to use his services for many years."
Sailspire Partnership Ltd. / Castlehead Investments Ltd.


"Mark Boyce of UCSM has again assisted us with the nightmare of dealing with the utility providers. We even had a cheque from one provider for unnecessary traffic management."
Bird Investments Ltd. / Castlehead Investments Ltd.


"UCSM have provided an excellent and professional service once again. Thank you for your efforts throughout the project and the clear advice and communication. I hope to be appointing your company in the near future."
Colin Scorer


"UCSM provide a fast and efficent service for all your utility requirements. They take all the hassle out of gettings services to a construction site. I would have no hesitation in recommending them to a developer."
Paramount Homes


"Thanks very much for sorting this connection issue out.We were getting nowhere fast on this, and thanks to you it has been finally resolved."
Diocese of Gloucester


"Great example of the customer service provided by UCSM Ltd. First class service provided by Mr. Boyce."
Markey Construction


"Thank you for your most professional service and valued experience."
Manor Construction


"UCSM have offered a professional and efficient service and indeed, have gone the extra 'yard' to ensure the customers requirements are fully met. UCSM puts it's customers requirements first and foremost."
Mynors Court Construction


"We have been exstremely happy with the service provided by UCSM. It is well worth having an expert on your side when dealing with utility companies."
Hinton Capital Investments Ltd.

"Mark Boyce has done a really good job dealing with the Utility Companies and securing a connection for a A.D. plant. He kept us fully informed and can highly recommend his work."
Ed Pursey


"Many thanks for all your help, we really appreciate what you have done for us on this project, your help with progressing our application with EON has been invaluable. "
Peter Hancock MASTER BUILDER


"There is no doubt about it, UCSM do exactly what they say, take hassle away.We have found them extremely efficient, we even had an update mailed to us every weekend!"
Thomas Blanch

"Another example of the benefits of bring UCSM on board to manage the utility element of our Development programme."
Two Rivers Housing

"Mark's attention to detail and his committment to outstanding customer service made it a pleasure to work with UCSM. I would definitely recommend UCSM and understandably will use their services again."
Tom Harris

"The service provided by UCSM Ltd, in particular Mark Boyce, has been first class. At all stages of our contract the communication has been excellent and the advantage of Mark's knowledge and contacts in the utilities sector was demonstrated by the result."
Barnwood Construction Ltd.









&copy 2011 Utility Customer Service Management Ltd.
Registered in England and Wales No.05390048 VAT reg. No.850 9416 19